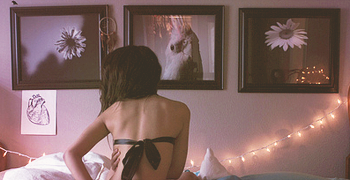 Alright I'm gonna join everything up in this post, might be a long post ahead...not sure how long I'll type.
I mention in the earlier post, on the day I went swimming with queen and her bf and queen found my current favourite manga: Ayakashi Koi Emaki Vol2! The story is still as exciting, funny & lovey dovey!
Gonna go swimming again every week I suppose to train and exercise my body. I just love swimming!!
1st News: Heard from Mel that previously Warner Music accidentally reveal on their facebook that JYJ(Jaejoong, Yoochun,Junsu) maybe(high chance) coming to sg! OMONA!!!! I hope it's true! My hubby Jaejoong is coming~!!! Wheee~~~~!!!Please make it happen!!!
2nd News: Received a massage from Eva just now that our primary school classmate: "Leong Hai" passed away 4 days ago due to Astma attack. A few more days will be his 21st Birthday. =\ I still remember that he used to always disturb and irritates me(I kind of scared and freaked out of him) during primary school and there was once where I didn't know he followed me home(or he also lived there, I not sure, can't remember) then I started running fast home to avoid him and not wanting to let him know where I stay. He chased from behind and at that time the lift is not on the grounded floor so I decided to climb up the stairs all the way up(I lived quite high =.='''). Before that we ran about my block he trying to chase me, I trying to get rid of him and sort of hoping I suddenly "disappear" from his sight and ran home quickly.
Didn't expect him to due at such a young age. So Eva and I ended our msg-chat that "Health is really important!!" & I know it all along because of my dad. Hais, feel kind of sad for him and his parents.
Don't know since when I'm starting to grow my love on "Alice In The Wonderland". I'm attracted to anything related to "Alice In Wonderland" now or maybe all the while.(only did I not notice) Maybe it's after I watched "Pandora Hearts".
Ok, continue this post later in the afternoon, I'm actually blogging while waiting for my anime: Uragiri wa Boku no Namae wo Shitteiru to upload & now it's Up, so I'm gonna watch it and then go to bed after watching. ;D (I'll continue finish this post it I'm not tired about watching).
Decided to finish this post after watching. Found some artwork from deviantart.com & I'm loving it!

Cr:Alice by Usato
♥超可爱ぃ!!♥ Right?



Cr:Pandora Hearts by Darkbutterfly137
Pandora Hearts ♥ Alice & Oz



Cr:Vongola In Wonderland by Juu-Yuki
Another of my favourite anime/manga: Hitman Reborn ♥
Alice In WOnderland is so cute!! Talking about cute, there is another anime that I found recently and it's still ongoing for season 2 & it's freaking cute! I just love cute stuff, pink, wonderland, fantasy, magic power, fairy tales, roses, pearl, all those girls stuff. Yes, I'm love with those.
I still got a lot to post. Will post more when I wake up or tomorrow.
Posts I want blog about:
-Jewelpet Tinkle
-Hair
-2NE1, K-pop stuff
-Blogskin
Sweet dream till then. ;D
Banner Cr:
thefadingnight